How to find freelance journalists: 10 Pieces of Advice to Follow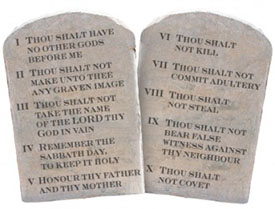 With news streaming 24/7 on the web and on television on multiple channels, finding someone to cover a breaking news story half a world away has become vital and more importantly, has become something that needs to happen fast. However, finding a freelance journalist like this is not always easy and is not just a question of Googling one, no matter how tempting that may be. Here a few pieces of advice for those looking to hire a freelance journalist.

<b>Don't just click on a random site.</b>
People can advertise themselves as professional journalists on any website easily, and can mask their lack of qualifications. Make sure the database you are finding a freelance journalist is one that checks their work experience, past projects, and professional credentials. Otherwise, you could end up with a random blogger who seemed to be qualified, but has actually never reported once in their life. Paydesk makes sure to do this and doesn't allow a journalist on to the database until they can show credentials.

<b>Make the best use of limited time to find a freelance journalist</b>
Sorting through a Google search, which pulls up a myriad of topics, can feel like a nightmare and when you have ten minutes to find a freelance journalist to cover a topic, the feeling only intensifies. Using resources such as Paydesk, where a client can search for a city they want covered and narrow that down further with skills and languages can save a lot of time and headaches and make figuring out where to find a freelance journalist much easier.

<b>Maximize the money available</b>
The budgets of the modern news organizations seem to shrink by the day and when it comes to independent freelances, the money available is far less than it used to be.  With Paydesk, the amount it costs to hire a freelancer is set by the client from the beginning, with an amount for each aspect of coverage desired. This means you can control the cost and bring the job in on budget.

<b>Decide exactly what type of coverage is needed</b>
Whether a live stand up or a radio interview is required, make sure you have pinpointed what you want to get from a freelance journalist. This will make choosing the journalist easier and mean that the 'chosen one' is qualified to prepare the type of coverage needed and isn't a premier league manager.

<b>Read up on the freelance journalist chosen</b>
Even if the journalist has been vetted, it can be useful to know what type of skills they bring from previous work experience, skills that can be integrated into the package they have been hired to create. These skills are listed under the bios of the journalists, along with previous jobs, on the Paydesk website and can thus be easily accessed.

<b>Make sure the journalist has a safe place to report from</b>
Many times, freelancers take opportunities to work in dangerous areas of the world. While this can create exciting coverage, if the package is erratic due to the journalist running or moving quickly away from something, the quality of the coverage will be severely diminished. This safety over impact - no story is worth dying for!

<b>Specify how quickly the news coverage is needed</b>
This is not only so the journalist knows their deadline is, but is also necessary in order to find freelance journalists that are best for the story. Certain types of coverage, such as a package featuring several interviews, can't be produced in under an hour and so knowing the amount of time there is to produce a package can be incredibly helpful.

<b>Make sure there is a safe channel for payment</b>
Paying a freelance journalist, who works for themselves, can be difficult and require various channels. During this, the money could easily get lost or stolen, even if done online. Through Paydesk, there is a simple way to pay the journalists, and can be done safely and easily. Plus, the journalists knows they will be guaranteed payment.

<b>Double check qualifications</b>
In the age of the Internet, it can be fairly easy to fake past work. It is worth it, if there is enough time, to check the articles they have listed in their CV or resume, just to make sure you are hiring the type of journalist who knows what they're doing. Paydesk vets the journalists in its database before posting their profiles online, but nothing is 100%.

<b>Read this blog for more information on freelance journalists</b>
More blog posts will be uploaded to this website on a regular basis, and all will include tips for both freelancers and those trying to find journalists. Good luck finding freelance journalists, and consider using Paydesk while doing so.