paydesk Review by Journalists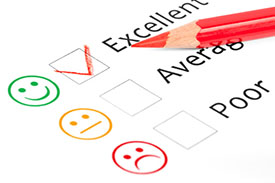 More and more correspondents, stringers, reporters, camera people, photographers and freelances within media are joining PayDesk every day. Here are a few comments from some of our users:

 'Paydesk is fast, efficient and reliable. It's great because as a freelancer you just sign up and they send any relevant jobs they have your way. Also I don't want to have to worry about every hit I get, because Paydesk helps me sort through everything from alerting me to available gigs via SMS all the way to arranging my payment when I complete the job. Their staff are extremely friendly and professional and I have only had good experiences with them. I would highly recommend PayDesk to anyone in this field.'
 –Amina Ashraf, correspondent in Cairo.

 'I've found taking assignments through GRNlive and Paydesk to be a seamless process. You take care of all of the details and it is simply a case of accepting the assignment and making sure I am Skype accessible. I find the simultaneous email and SMS very useful, since often when I am outside following a story I would miss one or the other for a time. All in all very happy with the collaboration.'
 -Kit Gillet, correspondent in Bucharest.

 'I think it's fabulous. The best thing since paid holidays.'
 -Kerry Skyring, correspondent in Wien, Austria.

 'I know from previous experience with GRN that they pay regularly. It centralizes freelancing and makes the experience a lot smoother. It is good to have the office support in London.'
 -Peter Smith, correspondent in Beijing.

 'So far so good.'
 -Roger Maynard, correspondent in Sydney.

 'However far flung, with the GRNlive and PayDesk backing, a correspondent can always be assured and reassured, that finances are well ordered and efficiently set aside.It's a smooth ongoing system, which starts evolving, as soon as you tick, to accept a job. You can then concentrate and focus on the pure essence of the journalism side, leaving the numbers crunch to GRN's financial gurus and wiz kids.'
 -James Blears, correspondent in Mexico City.

 'As a freelancer I have to keep close tabs on what jobs I have coming in, the jobs I have completed and which clients owe me for work. Since I started using Paydesk keeping track of these records has become simpler and has cut down on the electronic paper chase that often goes on while waiting to get paid.'
 -Jason Strother, correspondent in Seoul.

 'Paydesk is great.'
 -Jane Flanagan, correspondent in Cape Town

 'I've been freelancing for GRNlive more than a decade and getting assignments was made easier, faster and more convenient since implementing the PayDesk features. I get calls and details of the clients' needs by e-mail and phone almost instantly, moments after a request is placed on the PayDesk webpage. Reading through the requests, I already have an idea on what are the stories and details the client needs. As far as ten years ago when GRNlive took me in as one of their correspondents, life for a freelancer like me was made easier and I've become dependent on a system of bookings and assignments that works quite well for me, the GRNlive office and especially for our broadcast clients.'
 -Dean Bernardo, correspondent in Manila.
 
 'Paydesk is simple to use, easy to understand, it is instant.  Paydesk ticks all the right boxes. I cannot recommend it highly enough."
 -Catherine Field, correspondent in Paris.

As we strive to continue to grow our network and to improve our services, feedback from correspondents is key, and getting good reviews shows we're on the right path. If you have any interest in hiring a correspondent, don't hesitate to request one through Paydesk, and we'll do our best to get you connected to that journalist, or a similar one, as quickly as possible.