Bidasoa's round trip to glory
Irun, Spain • Sports • January 26 @ 4:56pm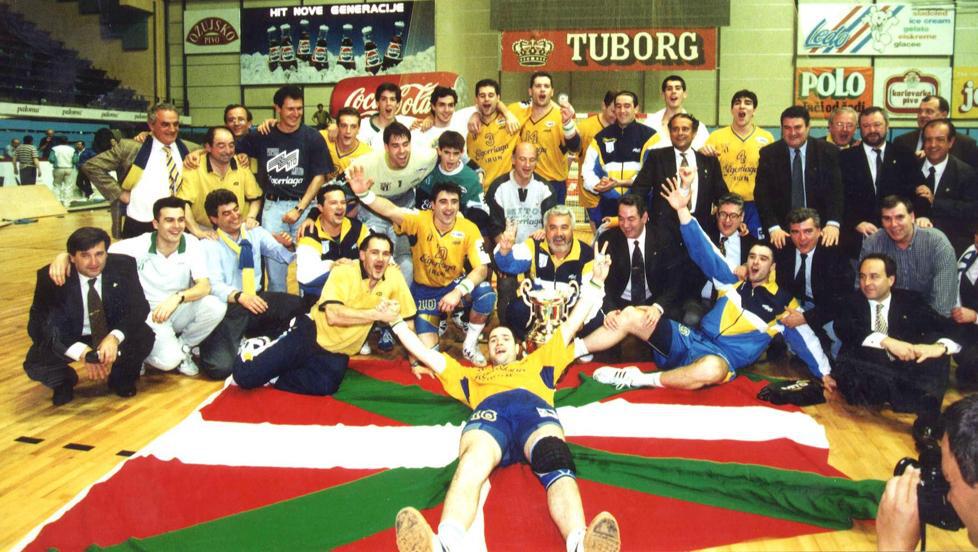 In 1995, Elgorriaga Bidasoa became European handball champion. There it was, a team from the Spanish tiny city of Irún -60,000 people, right in the border with France- overcoming any continental powerhouse. It was not only a sports story, but the tale of a booming Spanish economy, which allowed its teams to became dominant all around Europe. When tougher times came, though, Bidasoa went into the dark -relegations showed up, also did debts. It was, again, just the product of its context.

25 years later, Bidasoa is back on track to glory. With Gurutz Aginagalde leading the club -just a rookie in the 1995 squad, chairman of the club in 2020-, the Spanish club seems able to become, again, a handball powerhouse. 2019 saw its comeback to Champions League. And its way to do it was, again, a symbol of its times: a mix of sustainability, proximity consumption and tradition.

To know more about this sports story which is much more than that, just contact me!