Tsunami Democratic
Barcelona, Spain • Investigative Reporting • November 25 @ 7:14am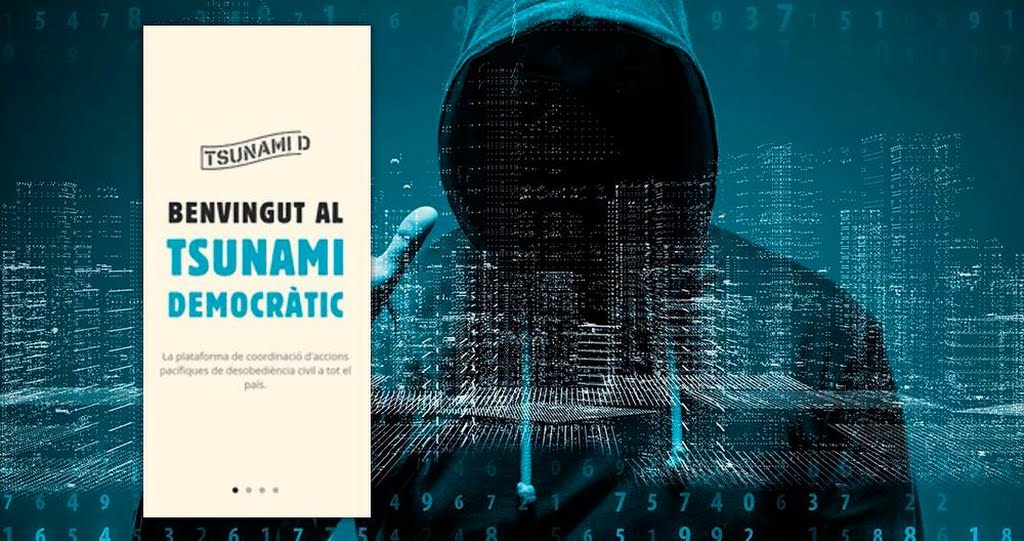 Pirates de Catalunya, represented by the lawyer Josep Jover, has denounced to the Court of Justice of the European Union to the Spanish State for the flagrant violation of rights and fundamental freedoms of citizens, included in treaties, regulations and judicial sentences of the European Union. The group has also denounced the European Commission before the same court for negligence in its obligation to protect citizens and ensure that the Spanish State complies with these treaties and legislation, accusing it of avoiding responsibility.

In particular, the censorship of the website and the Democratic Tsunami application are also denounced, which according to the Pirates "has no other objective or claim than to inform about the place and time where peaceful demonstrations are called and that citizens report on their normal development" and that "There is no difference with other communication tools, such as that of the French yellow vests, or the actions of trade unions of all the countries of the Union, or even ready to WhatsApp or Telegram", on the basis that these serve simply to receive or communicate information or ideas, within the normal and legitimate exercise of fundamental rights. Although the party has no connection with Democratic Tsunami, it considers that the abuse and distortion of the definition of the term "terrorism" prevents this complaint from being carried out normally and without fear of reprisals by individuals, so it has decided to take the initiative to defend the rights of freedom of expression and manifestation of citizenship.

I offer to film interviews to the key people explaining how Tsunami Democratic app works. The movement, which has no visible leaders, has been coordinating protests in Catalonia since 14th of October. The movement Telegram account has 410.943 followers.

The next action will take place in Barcelona during the "El Clasico", the match between FC Barcelona & Real Madrid will have the largest TV Audience on any event in Spain with 650 mill of spectators around the globe.