Was Maraga Kenya's finest Chief Justice?
Nairobi, Kenya • Current Affairs • December 15 @ 8:28am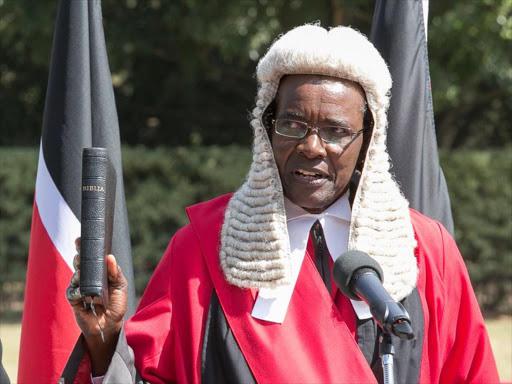 Kenya's Chief Justice David Maraga is set to retire in Mid-January next year, but he has however announced that he would be going on leave as of 11th December.
Maraga, the second Chief Justice to Kenya under the new constitution took over from retired Chief Justice Willy Mutunga in 2016. Unlike Mutunga, Maraga has experienced lots of frustrations at the top office; ranging from failure to secure appointments with the president, disregard of court orders, cuts on the judiciary budget allocation, and a backlog of court cases.
But why exactly that? Has the Chief Justice been trying so hard to sanitize the misdeeds in the Country? Taking a look at his career, Maraga has been a judge for 13 years and in 2017 he made a tough decision to nullify the August elections that were tainted with electoral irregularities.
This move saw the Country applaud the CJ for restoring confidence in the judiciary, on the other hand, it marked the beginning of unending woes with President Uhuru Kenyatta who vowed to 'fix' the Judiciary.
The Outgoing Chief Justice however in his farewell speech said that he holds nothing personal against the president.
"To our President wherever you are, it is clear that there is a difference of opinion between me and you. But I want to assure you and the entire nation that I have nothing personal against you. Why should I fight you? I am not a politician and I don't hold brief for any politician", Maraga said.
He however remained steadfast that the president is out of order for refusing to appoint 41 judges nominated by the Judicial Service Commission
Maraga pointed out that he did not achieve everything he wanted but he is leaving a bold and strong judiciary.
He will perhaps be remembered in Africa and beyond.