Collection of Monologues: A Social Critique on the Iranian Film No Date, No Signature
Tehran, Iran • Film & Theatre • December 16 @ 10:56am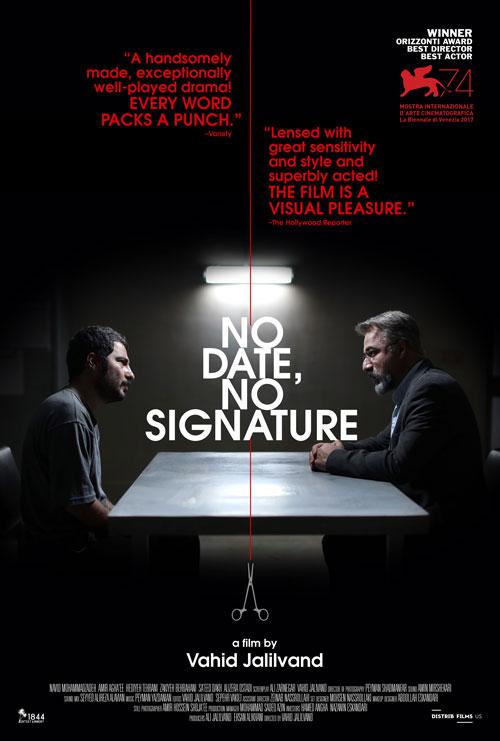 Our human life is based on dialog. From early ages till very now, our history filled with the stories of communication between people. However, rooted in Iranian history and literature is the
lack of open, heart-to-heart communication. It is always the lack of proper dialog which sinks deep into Iranian culture.

The tragedy of Rostam and Sohrab, father and son, a 10th-century epic by the Persian poet Ferdowsi, Shahnameh, is one of the most important and exemplary stories of its kind in Iranian history. It tells Sohrab's demise, an epic hero who is on a journey to find his father, Rostam. However, they meet each other in a war, each commanding a different army.
Though Sohrab knows his father's name, he is unaware that the man facing him in combat is Rostam. Before fighting, Sohrab tries to open a dialog with his opponent, suspicious he might be his father.
"O hero, I am about to put unto thee a question, and I entreat of thee that thou reply to me according to the truth. Tell unto me thy name, that my heart may rejoice in thy words, for it seemeth unto me that thou art none other than Rostam."
However, Rustam doesn't want to engage. Talking for him is nothing but bragging, boasting, and self-praising. Even though they look like they were talking with each other, practically, they were throwing a collection of monologues. It's at the end of the fight when Rustam kills his own son, that truth unveils for him, and tragedy happens.
Ten centuries after, modern Iranian society still suffers from a lack of dialog. No Date, No Signature is the story of Dr. Kaveh Nariman (Amir Aghaee), knocking down a motorcycle while driving back home from the hospital he works at. Aboard are a young man and his family: wife (Leila), 8-year-old son (Amir Ali), and a baby. Miraculously, no one seems hurt seriously, and the family man, Mousa (Navid Mohammadzadeh), hurries off into the night, ignoring the doctor's advice to stop by an ER and check out his son's bruised body.
A day later, the 8-year-old son, discovered to be Amir Ali's body, is brought into the autopsy room. Shocked, Dr. Nariman admits knowing the boy and his father, only slightly though. His nervousness raises the suspicions of the severe Dr. Sayeh Behbahani (Hediyeh Tehrani), who carpools to work with him every day, revealing a love interest relationship. Kaveh assumes his accident might have caused the boy's death. Of course, he refuses to share his confession to his carpool colleague lover.