The man who brings coal dust back to life (coal residue abandoned in the markets)
Douala, Cameroon • Current Affairs, Technology, Science & Environment, Climate Change • November 14 @ 12:53pm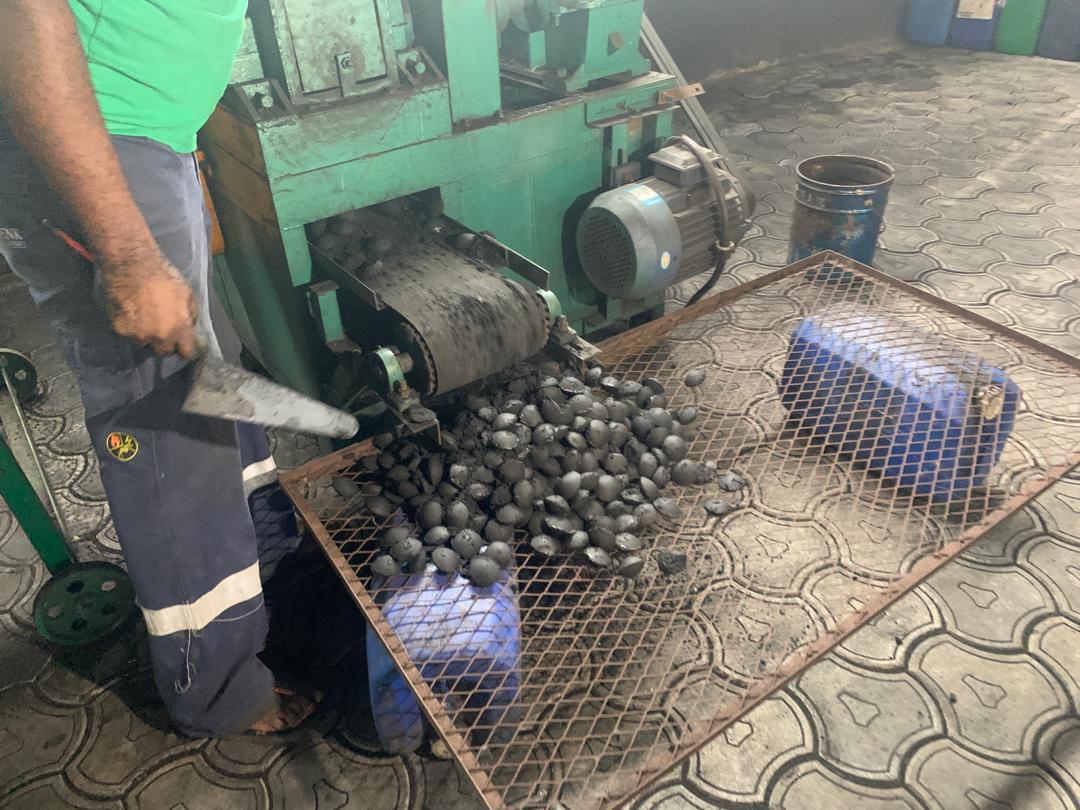 In the city of Douala, charcoal is highly coveted by households and bakeries. In the markets the tool is ripped off like buns. But in front of coal sellers, in manufacturing locations, waste and coal powder occupy a large part of the soil after manufacturing and sales. A powder and waste that gave a great idea to Mr. Pierre Tankeu. The latter in the city of Douala collects this waste in order to give it a new life.

In fact, it converts this dust from coal waste into ecological coal and the better it uses the same waste to produce domestic gas.

If gas already attracts many people and partners, it must be said that an entire district of the city of Douala uses its ecological coal. Moreover organizations are interested in the accompanied in the production of gas, which obviously unlike other gases does not endanger the life of the user.

In terms of numbers, Mr Tankeu in his company has equipped himself with machines capable of producing one tonne of green coal per day for 500 kilos of coal per hour. He plans to move in the coming weeks to three tons a day.
According to Mr Tankeu, his initiative has two objectives: to solve the problem of waste by valuing waste and to reduce anarchic deforestation in Cameroon.
We are talking about meeting Mr. Tankeu to understand where he came up with the idea of recycling coal dust and turning it into gas. ? We will meet three or two families who make use of this recycled coal and who are considering using the gas it produces.