Rising leaders against political intolerance in South African
Port Elizabeth, South Africa • Politics • April 29 @ 9:16am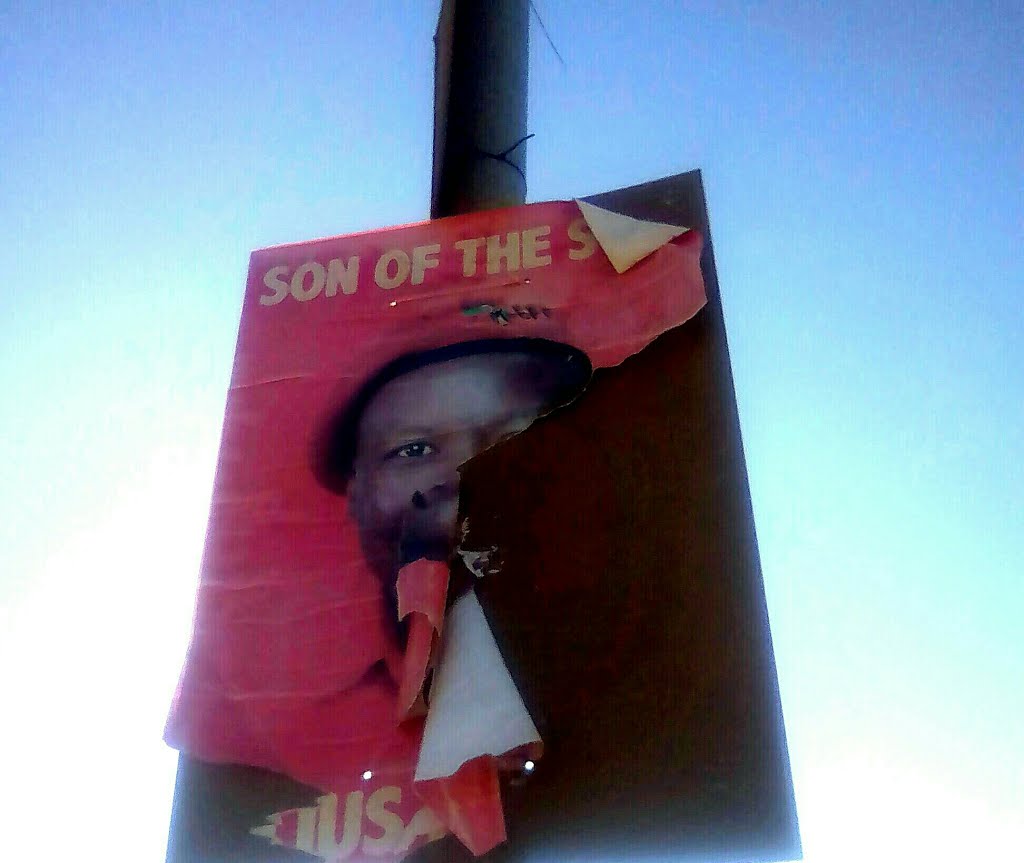 Caption: Election poster of the Economic Freedom Fighters (EFF) leader Julius Malema has been defaced and torned in Port Elizabeth, South Africa. Photo by Godfrey Sigwela

By GODFREY SIGWELA

DEFACING rival political leaders is popular in South Africa. In particular when the country is heading towards the national general elections.

That is a sign of political intolerance in which rivals in politics do not want to see another political parties to campaign. As a result any new growing political party or a rising worker's trade union, always go through a rough initiation period.

That has dented the image of the South African democracy. This political intolerance has become a deep wound in the hearts of its perpetrators. To such an extent that they also practice it inside their own political organisations.

But they gave it a smooth destroying term known as the 'recalling of the leader'. For example that happened to the former South African state president Thabo Mbeki when he was removed via being recalled.

This political intolerance has grow up to a level in which some people do not even want to see any need of a new political party or voting after five years. If voting campaigns goes on, only one party must be allowed to hang election posters on electric poles. Preferably it must be their own political party.

In Port Elizabeth under the Nelson Mandela Bay Municipality, certain election posters have been torned and defaced. Among those vandalised election posters, is that of the president of the Economic Freedom Fighters (EFF), Julius Malema.

When the election day is getting closer, the defacing of election posters always intensified and being conducted by the faceless people at night. That is unfair and technically damages the country's economy. Because new leaders always bring change in governance.

For instance in the case of EFF leader being defaced, maybe its because of his concern about the declining South African economy. Because Julius Malema is an economic freedom fighter. That is similar to the removal of the former state president Thabo Mbeki. He was more cautious about uplifting of the country's economy.

Mbeki, was technically defaced from the country's politics. Though he recently made an about turn move and went to campaign for the same African National Congress (ANC) recalled him.

Based on his vision, Mbeki, definitely want the ANC to change its current economic policy. He want to see a growing economy from the current 1% to his 5% economic growth he left when he was removed.