Ghana Covid19 Fallout
Tamale, Ghana • Health & Fitness, Investigative Reporting • April 21 @ 2:32am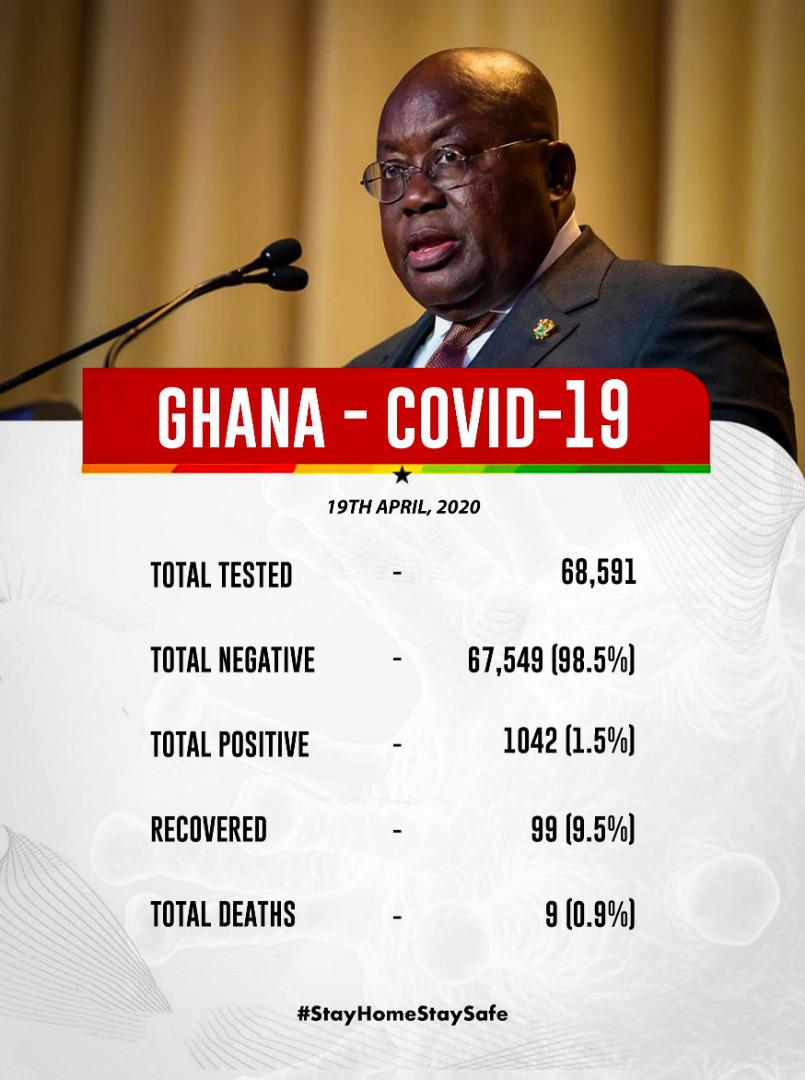 Ghana has conducted some sixty eight thousand, five hundred and ninety one test on samples received across the country for the novel Coronavirus since the virus was first recorded in the country in late March, the aggressive testing shot Ghana's case count from one hundred and fifty two on March 30, to one thousand, forty two cases on Sunday April 19,.

Sixty seven thousand, five hundred and forty nine of the samples tested negative to the virus. Some nine deaths have been recorded with some ninety nine recoveries. Though the Government is enhancing its response measures including enhancing contact tracing and the imposition of some restrictions, there are concerns on disparities in testing.

A family in the northeast region of Ghana on April 10, rejected the test result of a deceased family member who died shortly after reporting to the Walewale Municipal Hospital with difficulty in breathing. His blood sample was taken to the Kumasi Centre for Collaborative Research (KCCR), one of the only two testing centres in the country.

The KCCR letter head result sheet dated April 9, referenced two samples received on April 4 but the sample of the deceased was dispatched on April 6. The family suspects some professional malpractices. Again, the corpse was released to the family for burial on April 8, before the hospital received the test results on April 10.

The deceased according to the family was asthmatic and a regular patient at the facility. It is one of the reasons why the family thinks the deceased died of asthma and not Covid-19. They have argued the deceased could live if medical personnel had attended to him instead of "abandoning" him for fear of contracting the disease.

The questions are;

Why was the patient abandoned?

Did the deceased die of asthma or Covid-19?

Why did it take four clear days to receive test result?

Why errors in dates?

Why must two test results of two different patients be written on one sheet?

The testing facility breached the privacy of the patients.

Why did the Walewale Municipal Hospital Officials release the corpse to the family for burial when the result was not received?

Could there be multiple cases with the same anomalies but were not noticed by families and even government?

These and many more questions flood my mind. I am available to provide a packaged multimedia story for any interested media outlet.