case study
Euronews with paydesk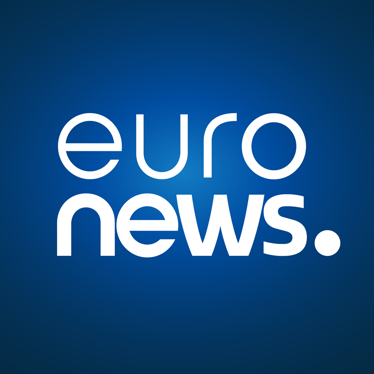 Time is of the essence for any news media organisation. Gathering timely news on a global scale presents a particular challenge. Journalists close to the news source must be vetted and hired. Readily available production teams must be enlisted and deployed. There is little or no time for negotiating agreements, insurance coverage and international payment — especially when dealing with breaking news. Having an online hiring and payment service that streamlines this process amounts to ample savings of both time and money.
Euronews is a widely recognised and trusted news channel, reaching almost 400 million homes across 160 countries. Their multi-national team of 600 journalists cover world news 24/7 in Arabic, English, French, German, Greek, Hungarian, Italian, Persian, Portuguese, Russian, Spanish and Turkish. Its English language edition alone includes 17 hours a day of live anchored shows.
Helping Euronews move faster
Euronews is a media force that reaches more viewers in continental Europe than any of its rivals. To enable this vast network to remain quick and agile in its news coverage is an immense challenge. Utilising paydesk's online hiring and payment platform, Euronews is able to quickly identify and employ correspondents who can deliver strong local stories without delay.
QUICK CONNECT
"paydesk has the ability to quickly connect us with freelancers around the world who can go on air or be deployed to produce stories in record time."
In addition to quickly finding talent, paydesk dramatically reduces the time needed to contract, insure and pay its freelance media professionals. "It's saved us the time of setting up individual purchase orders," Barabas explained, "which often ended up being a cycle of emails whenever more details were needed — adding time and frustration to both Euronews employees and our freelancers."
---

How paydesk 'massively' simplified

life for Euronews production managers
Euronews production managers benefit from their cooperation with paydesk. particularly when booking correspondents. Paydesk helps ensure this process works smoothly, follows budget aspects, and keeps an overall view on applicable rates and expectations.
Euronews identifies the most suitable correspondents by their paydesk profiles. Each freelancer is then paid on a job-by-job basis, with paydesk handling their payment through a variety of means, including direct deposit to bank accounts and via online services like PayPal. Every two weeks, Euronews receives one single invoice from paydesk that helps them clearly discern how well they are managing the production budget.
paydesk changes the way news services operate by keeping out of the way
Henry Peirse, co-founder of paydesk, witnessed the massive expansion of global news coverage and saw a clear need for an online platform that could free both media management and journalists from the time-consuming burden of administrative hiring and payment functions.
"The paydesk online platform connects the business directly to the talent, whether its journalists, camera crews, photographers, fixers, translators, on-air talent, writers and even drivers. We work in the background handling administration, payments, and insurance, if needed. This lets news teams focus on gathering and reporting news — not filling out paperwork."
Saving time
"paydesk has clearly saved us a lot of time and effort by being flexible, efficient and quite straightforward. Paydesk is now central to Euronews' editorial operations, both on Television and Digital platforms."
Interested in simplifying your workflow?