6 Rising-Star Nigerian Artists perform for 58th Nigeria Independence Day in Kuala Lumpur
Kuala Lumpur, Malaysia • Entertainment & Celebrity, Music • 04 Oct 2018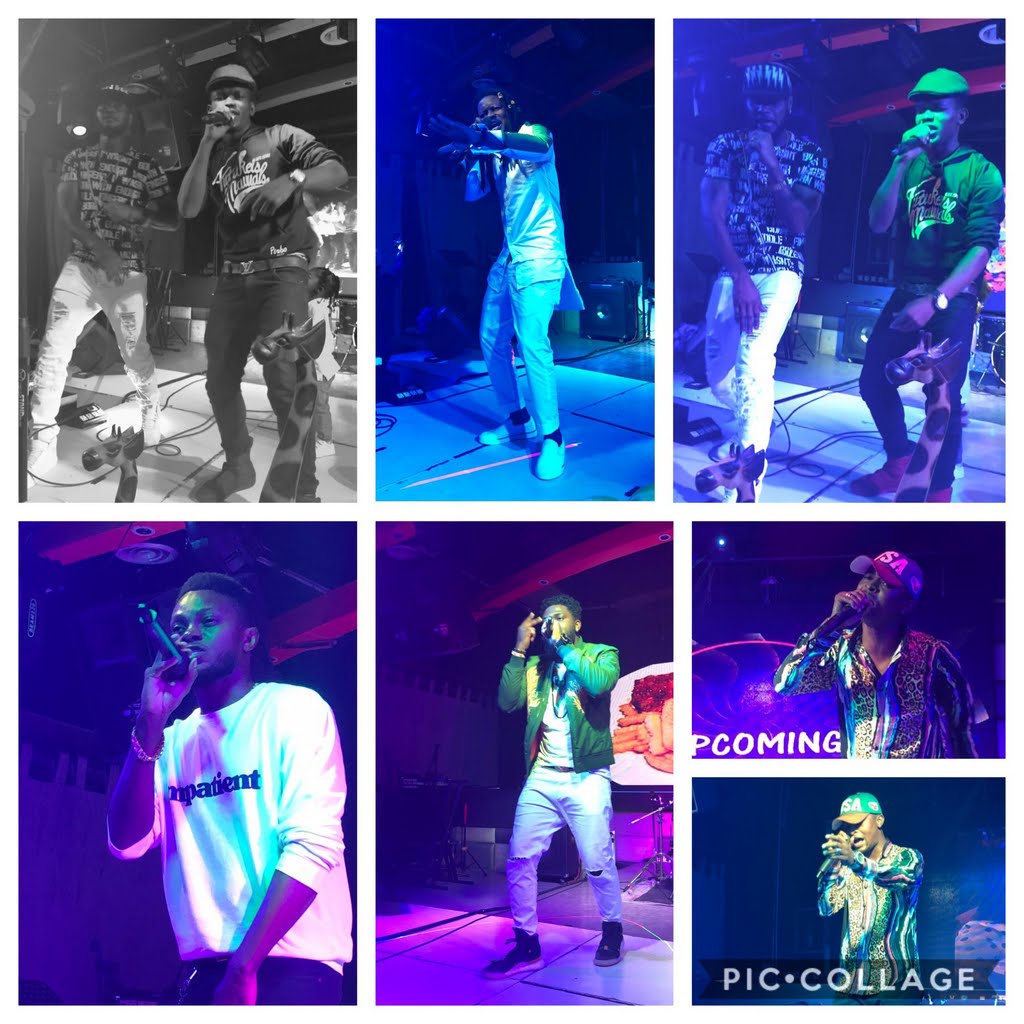 6 Rising-Star Nigerian Artists performed a lively and energetic yet entertaining stage performances that wowed the crowd in conjunction with the 58th Nigeria Independence Day, held at AfterWerk Bar & Grill, in Kuala Lumpur, Malaysia on October 1.

The artists line-up were Iyke Moore, Endy Blueshirt, XW, D.Policy, Mr Mac and FEB.

The event was organised by Moore Music Group with the main objectives to bring unity through music and patriotism spirit to celebrate the independence day among the fellow countryman in Malaysia.

The stage performance was kicked off by Moore Music Group founder and artist, Iyke Moore with his two hit singles, Shokolo and Wu Be Dat, followed by artist Endy Blueshirt who shake up the stage with his two songs, Badder dan Bahd and Dance.

Furthermore, the audience gathered closed to the stage to anticipate a night filled with fun, wine and dine set-up alongside with entertaining music performances.

XW, who sang two of his songs, Company and Sagoba received loud crowd-cheering from the floor.

Minutes before the audience able to settle down, D.Policy came up on the stage to excite the crowd by performing three of his hit songs namely, 911, pam pam as well as his latest single releases, African Woman.

Following D.Policy appearance, the stage later was occupied by a young and multi-talented artist, Mr Mac who does not only sing but also recently started footing his skills as DJ mixologist.

Mr Mac wowed the audience with his first single, Know which was released in 2017 and later singing and dancing to his new single releases, Funke.

HBD, Champion and Gold from Africa were the last three songs sang by artist FEB who shake up the stage with his energetic and lively performances.

"This is a good platform for fellow countryman from Nigeria to build unity through music as well as celebrating our Independence Day in a foreign country but feel like home."

"Hope more similar events will be held in the near future with the mission to strengthen the solidarity among us in Malaysia," said one of the entertained patron, Elvis.

Each of the song performed can be found in the artists respective YouTube channels. Don't forget to subscribe it.