South African police and the youth in dagga tug-of-war
Port Elizabeth, South Africa • Current Affairs • June 6 @ 4:01pm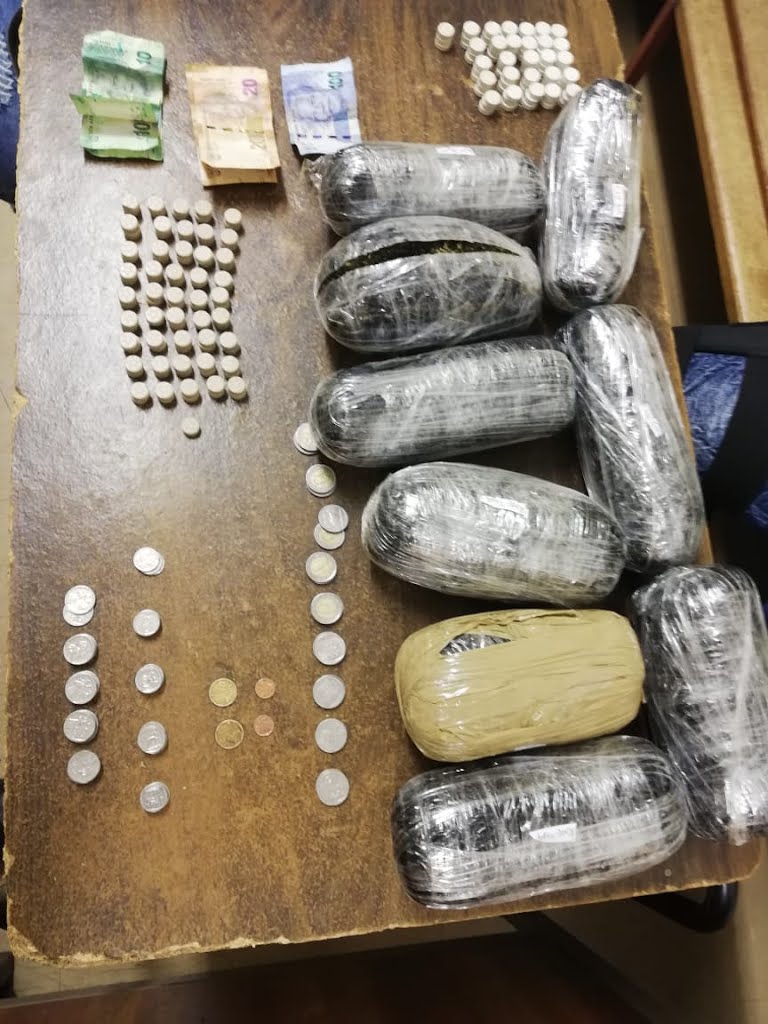 Caption: Dagga and Mandrax tablets confiscated by the police allegedly from the youth in Port Elizabeth, South Africa. Photo supplied by the SAPS

By GODFREY SIGWELA

SOUTH African police still regard as an offence to trade with dagga within the shores of this country. Even though the green leaf has gained its popularity since the days of the late prominent rastafarian musicians.

Years back dagga was regarded as a herb only smoked by the adult men of the society. Even then, the practice of smoking it was done in dark secret places or down near the river within the tall dark trees. As a result the youth were scared to get closer where dagga smoke was burning.

But one suspect that its popularity did not fulfilled its objectives. Because as the years were winding down towards the South African democracy, dagga attracted the attention of the youth. The myth and the stereotypes around dagga confused the youth just even before smoking it.

The youth struggling with their studies at school, started to believe that if one smoke dagga, the dizziness inside the head, makes someone brilliant. Even if not a single word was read in the form of school books.

As a result the South African police are undated with the number of the youth caught with the bulks of dagga in transit. Cops spokesman Captain Andre Beetge under the Motherwell police cluster in the Eastern Cape confirmed the latest incident involving the youth and the dagga.
 
He said: "Two young men aged 26 and 31 were arrested at night after being caught with approximately three kilograms of compressed dagga and more than 170 (one hundred and seventy)  Mandrax tablets.

"That followed after KwaZakhele township police members received information about the drugs being sold at a house in Zwide township. On searching the house at about 23:00, the Mandrax tablets as well as nine bails of compressed dagga were discovered inside the house and were confiscated.

"The estimated street value of the drugs is about fifteen thousand rands.The two suspects were arrested and charged with dealing in drugs and will be appearing before the New Brighton Magistrates Court soon."