Thousands strike, rally against income tax draft law in Jordan
Amman, Jordan • Current Affairs, Breaking News • June 1 @ 9:34am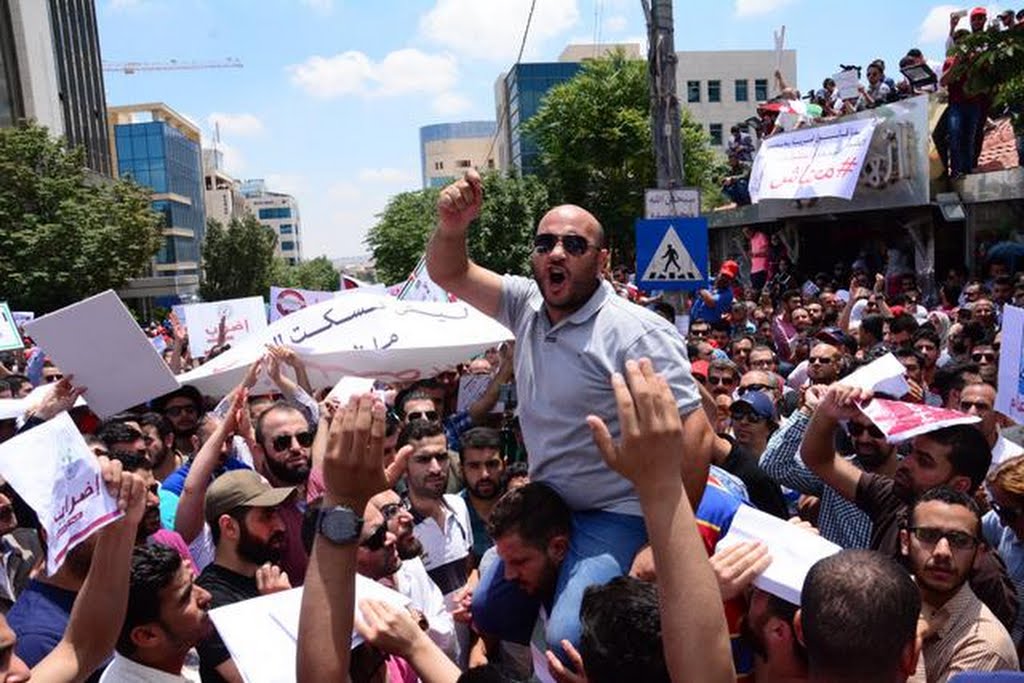 I am currently in Jordan and I am ready to cover stories regarding current affairs news.

Thousands of citizens rallied on Thursday night in front of the Professional Associations Compound as well as the Prime Ministry to protest against the 2018 amendments to the Income Tax Law.

The sit-in followed a nationwide strike on Wednesday called upon by the Professional Associations. Following the sit-in, the Professional Associations Council announced that it would call for another strike next Wednesday and a similar rally in the same place to demand the "departure of the government" in case their demand of withdrawal of the income tax bill remains unmet.