PROTESTING UNEMPLOYED ZAMBIAN DOCTORS CALMED
Lusaka, Zambia • Breaking News • March 10 @ 7:35am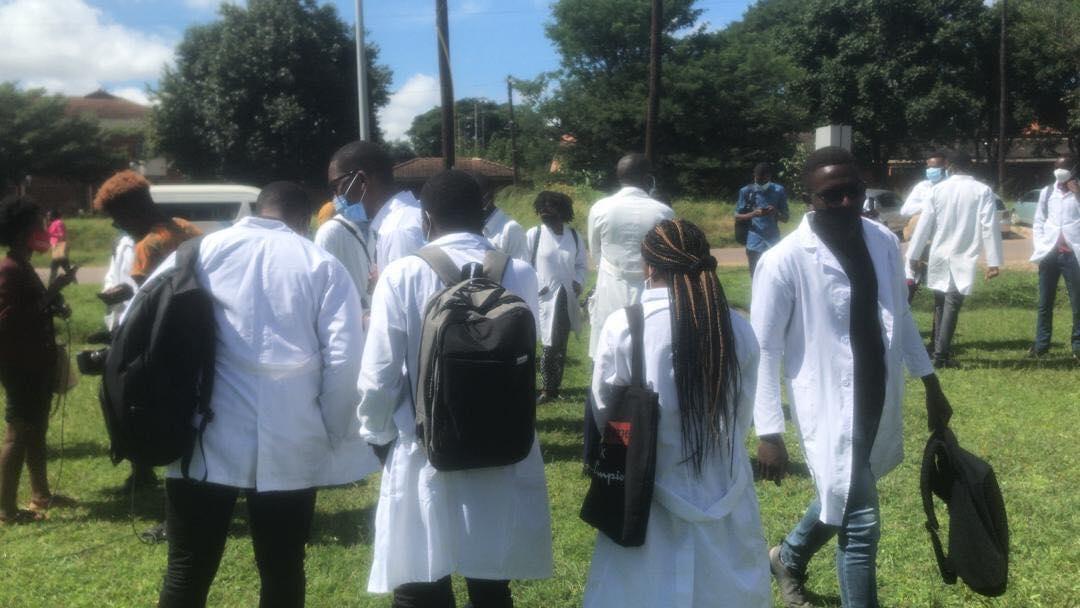 400 unemployed medical doctors in Zambia on Tuesday, 9th March, 2021 held a peaceful protest at the country's Ministry of Health Headquarters over government's failure to employ and deploy them.

The doctors told the local media that they feel let down by the government after putting in a lot of hours of study to enable them graduate.

But the country's ministry of health has revealed that it has received treasury authority to recruit 395 health workers, including doctors.

Ministry's Permanent Secretary for Technical Services Kennedy Malama has urged the doctors to be patient as the matter of recruitment of health workers, including doctors, was a priority to government and will continue receiving attention.

Dr. Malama has affirmed this in a statement accessed by this reporter after meeting representatives of the 400 doctors seeking employment in the public service.

The health official disclosed that between 2017 to date, government had recruited 24,480 health workers including doctors, adding that government will continue building on this.

But some citizens in the country have reacted negatively to the staged protest by the doctors, urging them to be entrepreneurial other than waiting to be employed by the government.

Other citizens feel calls to employ more doctors are timely as some health institutions have less or no doctors to provide specialized health care to patients.

Zambia has in the recent past seen an increase in inflation worsened by poor economic performance due to among other reasons, the negative effects of covid 19 on business.