Fraudsters cash social grant money from the state
Port Elizabeth, South Africa • Current Affairs • April 13 @ 2:33pm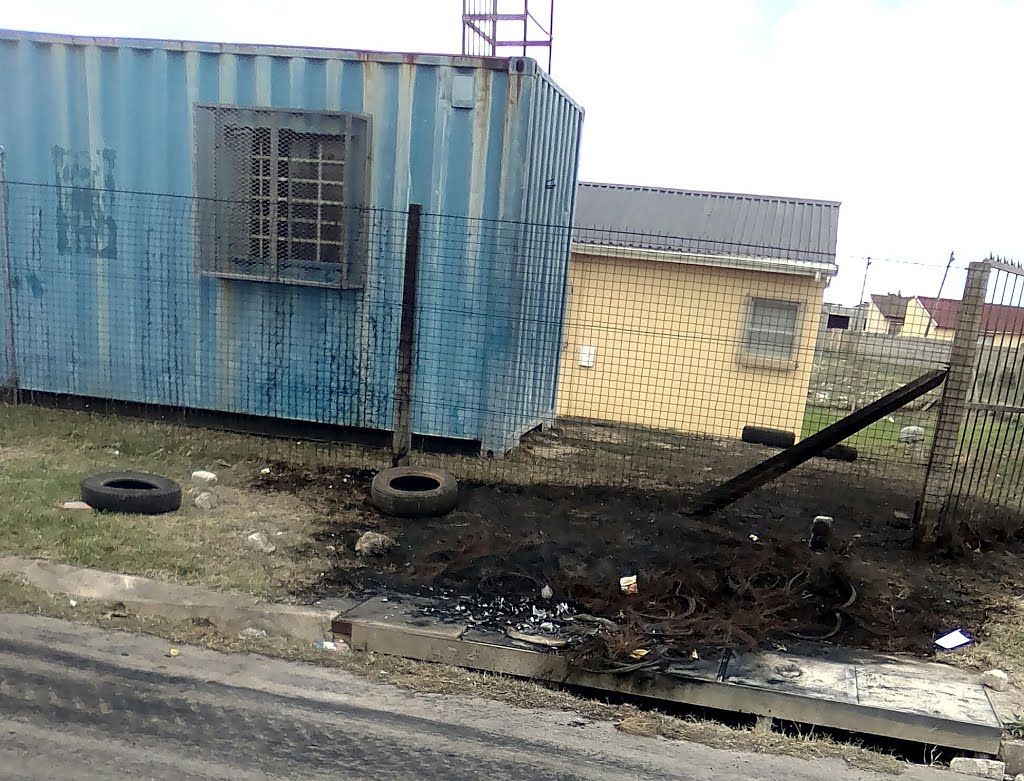 Caption: Burning vehicle tyres used as one form of demanding jobs in South Africa. Photo by Godfrey Sigwela

By GODFREY SIGWELA

CONSEQUENCES of unemployment took various forms among the jobless groups in South Africa. Sometimes the unemployed people took it to the street burning tyres demanding jobs from the government.

While others would choose to become white collar criminals and steal money secretly using the modern technology. The latest trend of using a software to steal money has become prevalent.

For instance in South Africa social grant beneficiaries have been hit hard by the fraudsters who allegedly stole their money from their cash cards. That followed a video doing rounds on social media depicts a group of criminals bragging about the money they stole from the grant beneficiaries.

These social grants are a means of closing a gap between unemployment and poverty. They are being distributed by the South African Social Security Agency (SASSA) in conjunction with the South African Post Office (SAPO).

Eastern Cape Province SASSA spokesman Luzuko Qina confirmed the presence of fraudsters allegedly pouncing on the beneficiaries' money.

Qina said: "SASSA is aware of a disturbing video currently doing rounds on social media. The video depicts a group of criminals bragging about stolen SASSA cards and the money they make out of them.

"We would like to reassure the public that the matter is under investigation and good progress is being made. We are verifying the authenticity of the claims, as well as the possible perpetrators."

Not much the state is giving out to the grant beneficiaries. Except giving them certain different amounts of money and groceries. But it is still too far for the government to give them enough money to sustain themselves until to the next pay day next month.

The old age groups, disable people, orphans and children are amongst the list of beneficiaries.

SASSA acting CEO Abraham Mahlangu said: "SASSA and SAPO are working closely with the law enforcement agencies to deal with perpetrators of these crimes. The progress is being made and a number of arrests have already been made in this regard.

"There will be no leniency shown to anyone who preys on social grant beneficiaries, regardless of the value of the transgression. We cannot be detracted by criminals on the noble achievement of ensuring that poor people are paid. Through a legitimate contract between the two organs of state, namely, SASSA and SAPO."